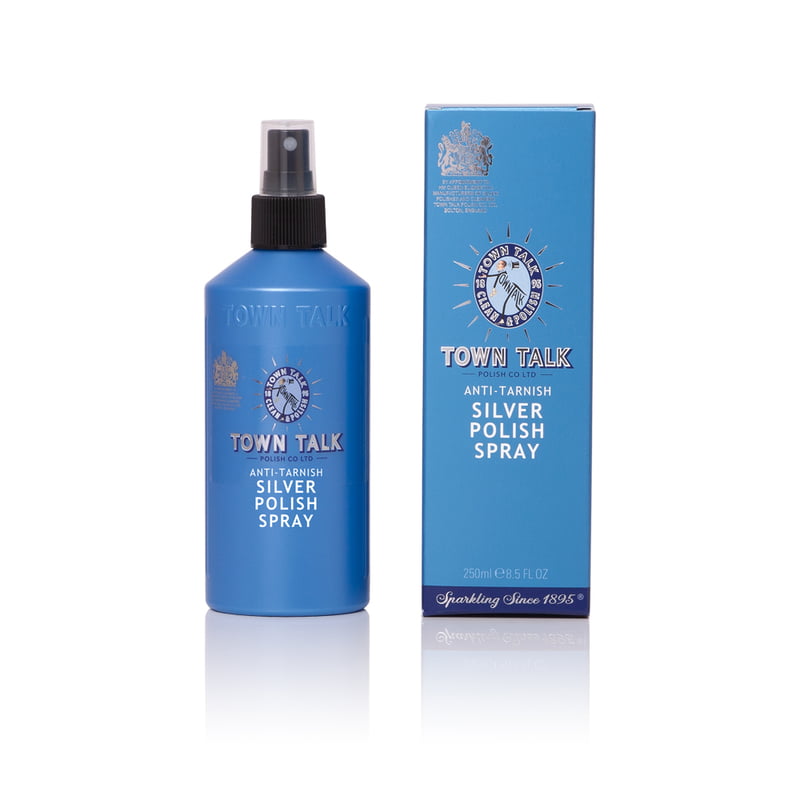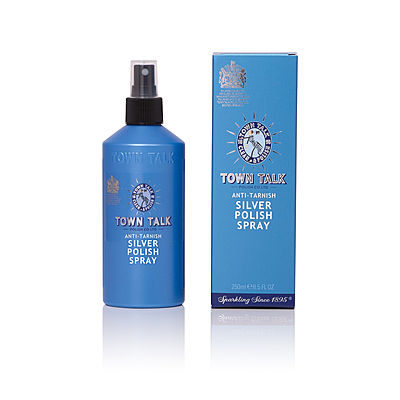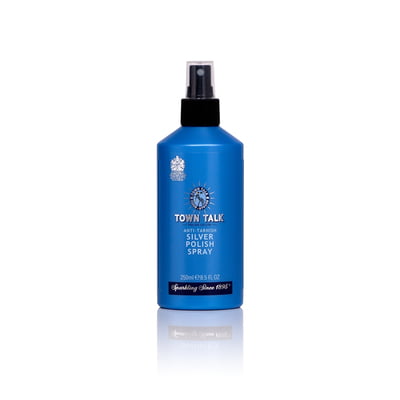 Town Talk Anti Tarnish Silver Polish Silver Spray250ml
A convenient spray ideal for cleaning more heavily tarnished items of silverware. Its unique formula incorporates anti-tarnish protection to keep your silver shining bright for longer.
Silver is best when used every day as constant use gives it a rich and mellow lustre.