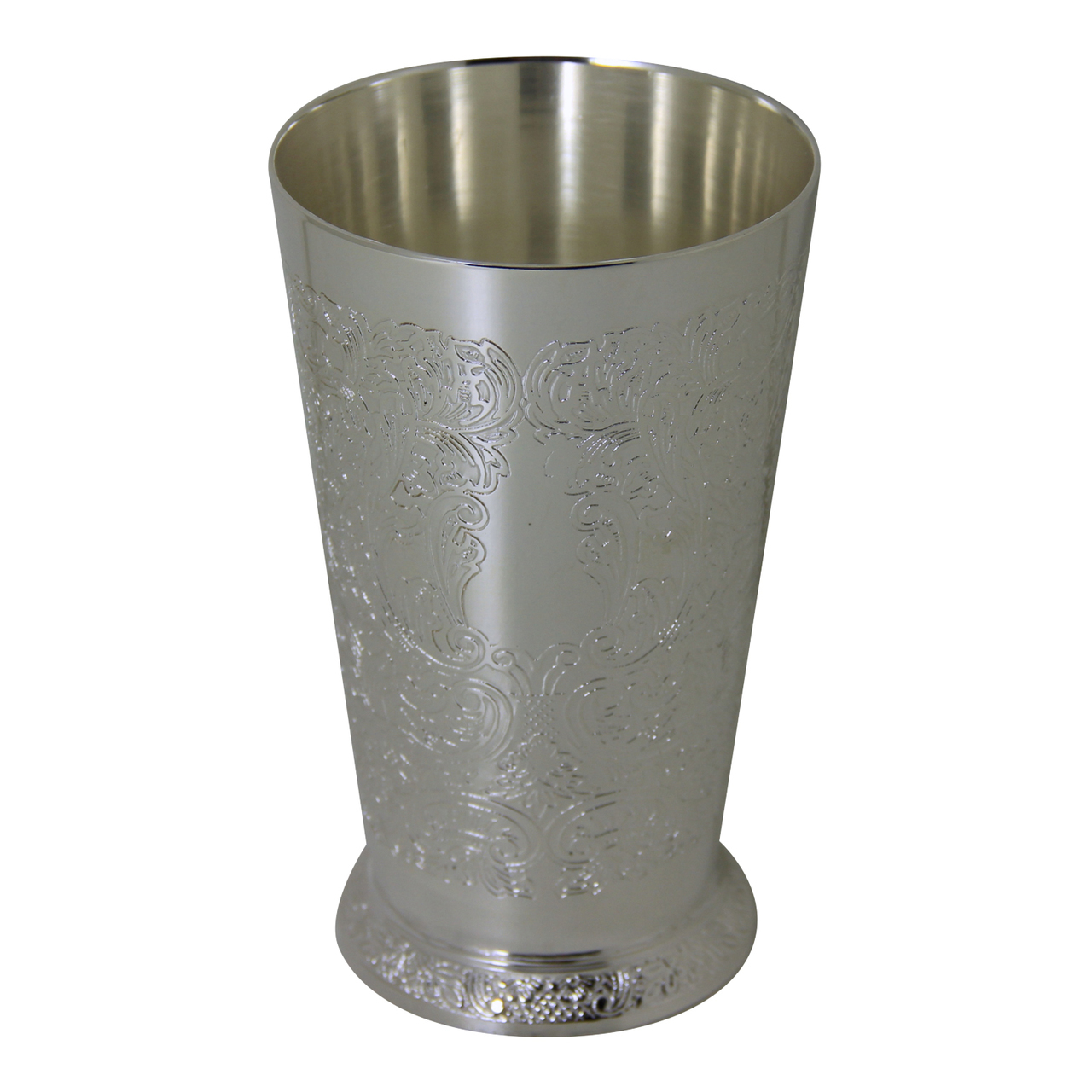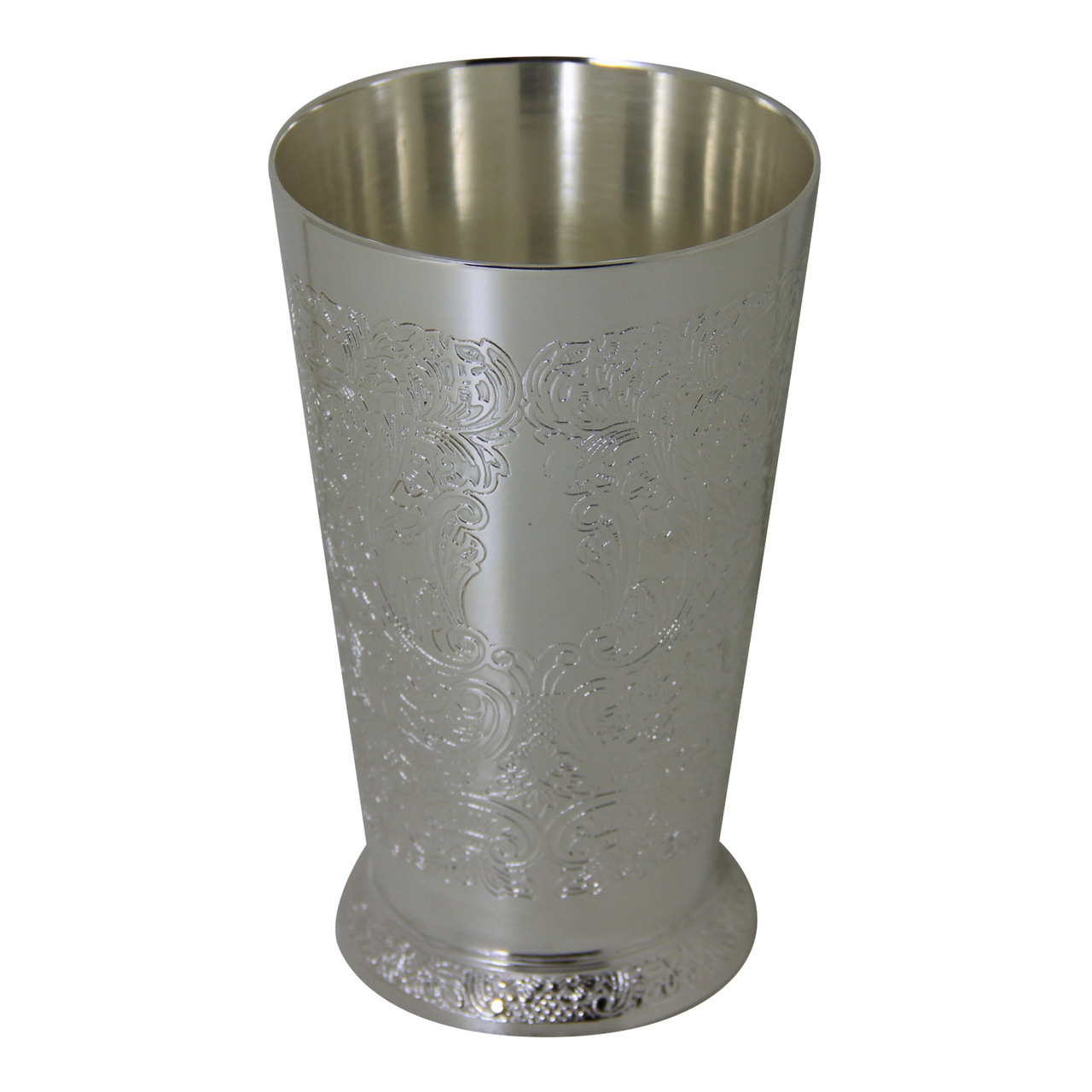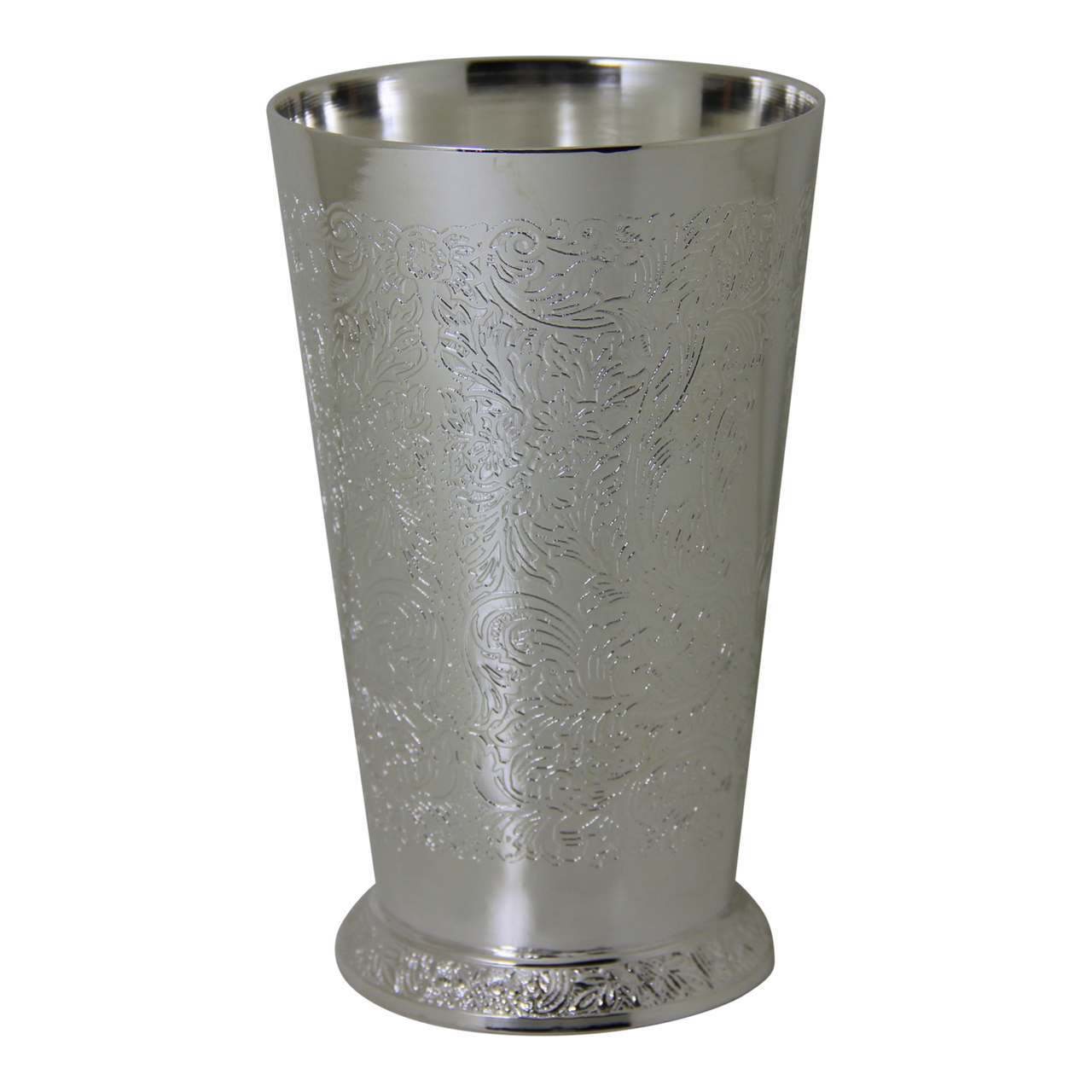 Mint Julep 6" h Silver Plate Copy of Barker Ellis
This Mint Julep - Barker Ellis Copy - will make an impression on any table. Silver plated with a beautiful design and created as a replica of Barker Ellis Mint Julep cup, you can use this to serve drinks, as a traditional mint julep cup, or just to add glimmer to your table.
Our 6"h copy is taller than the original .