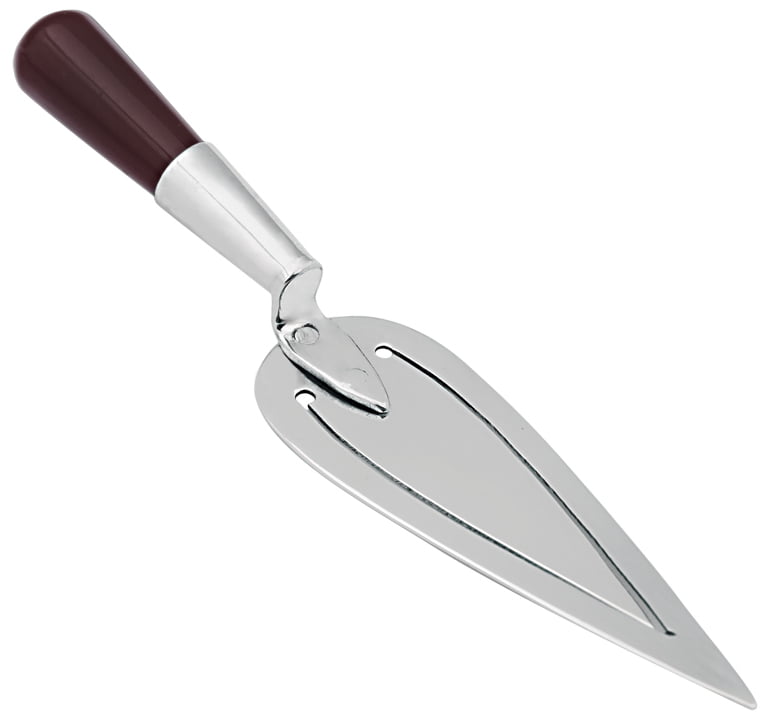 Bookmark Trowel Design Set with Cornelian English Sterling Silver 3"
GT239 Cornelian Handle Trowel Bookmark Sterling Silver
The ultimate gift for a keen gardener and a bookworm, this perfect and practical present would suit any man or a woman. Crafted to the highest standards from hallmarked sterling silver, this bricklayers trowel bookmark comes complete with a cornelian handle and Masonic symbol. Sleek and stylish, this bookmark will look elegant in any book on the bedside table.